How much do estate agents charge in the UK? It's one of the first questions you're likely to ask when you come to sell your home. So we've gathered the latest advice from our home selling team to bring you this essential guide to UK estate agent fees in 2020.
We negotiate fees with estate agents on behalf of our customers on a daily basis. That, plus the fact our team are mainly ex-agents, means we're in a position to give you an honest take on this key concern for home sellers. This guide covers the most important things you need to know about estate agent fees and gives our view of the market in 2020.
In this guide:
Estate agent fees – the bare essentials
The basics of estate agent fees and contract terms
What do estate agent fees usually include?
Estate agent hidden costs – what to watch out for
What about Energy Performance Certificates (EPC)?
Online estate agent fees – are they always cheaper?
No sale, no fee – and why you should choose it
Multi-agent vs. sole-agent fees
Can you negotiate on estate agent fees?
Estate agent fees – the bare essentials
If you've not got much time, here's our summary of the key things you should be aware of:
The average estate agent fee in the UK is 1.18%+VAT for a sole agency agreement, according to TheAdvisory. (Although it's worth bearing in mind that London agents are usually more expensive.)
Watch out for hidden costs when speaking to agents – all the key services, such as photos, floorplans, marketing and managed viewings should be included in their fee.
You should be suspicious of estate agents charging less than 1% – there's usually a reason they're cheap.
You should always choose no sale, no fee – estate agents only sell about 50% of properties on their books, so don't flip a coin on such a significant spend.
You should always negotiate on fee.
A multi-agency contract (which generally delivers better selling prices) can be more expensive with a traditional agent – but that's not the case if you use Movewise.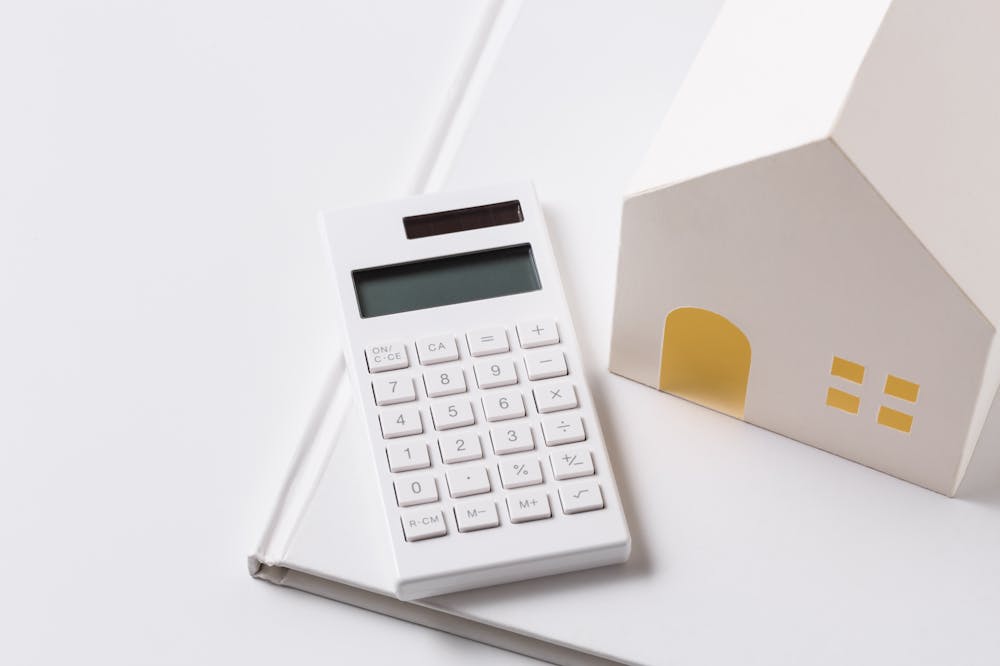 The basics of estate agent fees and contract terms
One of the biggest challenges for home sellers when it comes to choosing an estate agent is that fees and contract terms vary widely. Do you go with the cheapest or is price an indicator of quality? How do you know what's included? And what about online vs. high street agents?
We'll cover all these questions in more detail further on, but what we would say is that it's best to gather information on fees and services from the agents you're considering and to make a considered comparison based on all of these factors before you book a valuation.
Overwhelmingly, estate agents charge a fee based on a percentage of the price your home sells for. This can be anywhere between 0.75% and 3.0%+VAT depending on the type of contract you opt for with your estate agent.
According to TheAdvisory, the most recent figures put the average estate agent fee for a sole agency contract at 1.18%+VAT. So including VAT that's 1.42%. That means if your home sells for £275,000 and you get this fee, you'll be paying the agent £3,905.
In our opinion, this is reasonably good value for money. However, for higher-value properties – such as those over £500,000 – agents are often prepared to accept lower fees, which is worth bearing in mind.
If you're trying to sell in London, it's also worth noting that as with most things in the capital, estate agent fees tend to be more expensive. So bear that in mind when comparing costs.
There are exceptions to the percentage fee model though, particularly for cheaper properties. In these cases, agents may charge a set fee instead, which is similar to the model used by online estate agents.
Alongside asking agents about fees, it's really important to review their contract terms. In particular, pay attention to the sole agency lock-in period which varies dramatically across agents and is very long in some instances. These terms can prevent you from going to another agent if things don't go to plan (which unfortunately happens more often than you'd think).
In addition, you also need to look out for 'sole selling rights'. If your contract gives the agent sole selling rights then think carefully before signing. When you sign it, the estate agent in the contract is the only one allowed to sell your home during the period stipulated. And you will have to pay that estate agent, even if you find your own buyer.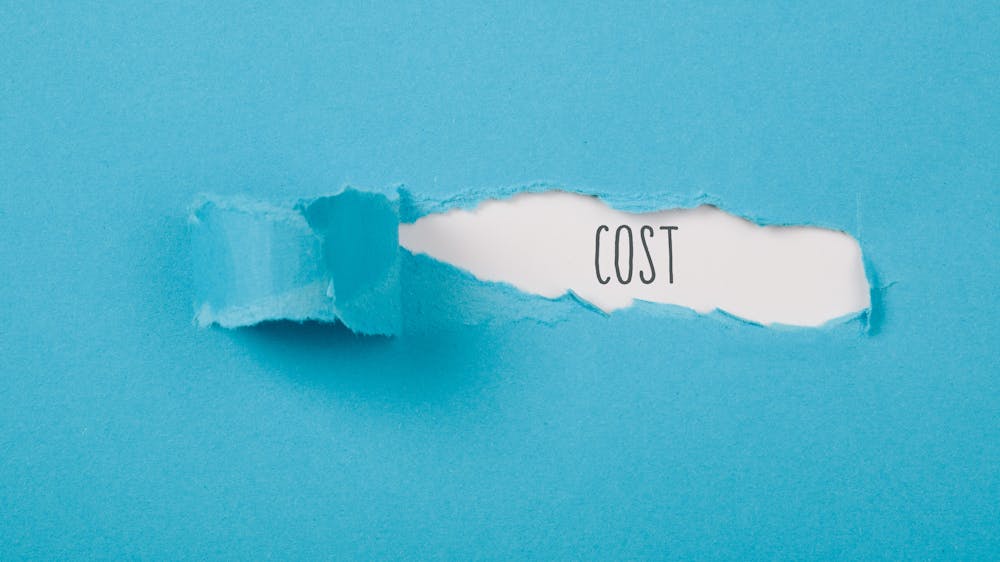 What do estate agent fees usually include?
What's included in estate agent fees varies by agent – which is why it's so important to ask. In particular, online estate agents often offer cheaper packages, but these may not be nearly as comprehensive in terms of the services provided.
In general, you should expect that the estate agent fee will include the following services:
Valuation of your property, based on researching the local market, looking at trends and past sales data.
Drawing up floorplans.
Taking professional photographs of your home.
Producing an enticing written description of your property.
Installing a For Sale sign.
Drumming up interest from their own list of appropriate buyers – this is really important.
Marketing the house on property portals like Rightmove and Zoopla, plus through more traditional outlets like their own windows, newspaper adverts, and so on.
Organising viewings (and usually managing them too).
Negotiating a sale price.
And of course, the fee is intended to cover their own operating costs too, including office rental, fleet cars and so on.
Estate agent hidden costs – what to watch out for
When you're comparing estate agent fees, it's really important to check for any hidden costs or so-called 'added extras' (which often could be things you'd expect as standard).
For example, fees are often quoted excluding VAT, which is currently 20%. This means a quote of 1% fee would actually be 1.2% including VAT. Estate agents are supposed to clearly state whether their fees include or exclude VAT. But if the agent doesn't say upfront, be sure to check this point.
You should also be aware that in their contract, agents must express their fee as an actual amount, based on the asking price, as required by The Property Ombudsman – but the actual commission you pay will be calculated on the agreed selling price which may mean it varies from what's in the contract.
The estate agent is required by law to tell you what is included in their fee – never assume what's included, always ask. Ideally, you should not face any added costs, so do shop around if you're being quoted additional up-front registration fees, fees for photos, fees for advertising or marketing incentive fees. You shouldn't need to pay these.
Additionally, there should be no 'withdrawal fees' – in other words, if you change your mind and decide not to sell your property, you shouldn't be charged. Be suspicious of any agent that includes these.
It's also worth remembering that you're under no obligation to accept an estate agent's recommended services, such as preferred or in-house conveyancers. A good estate agent will work with the people you choose to use.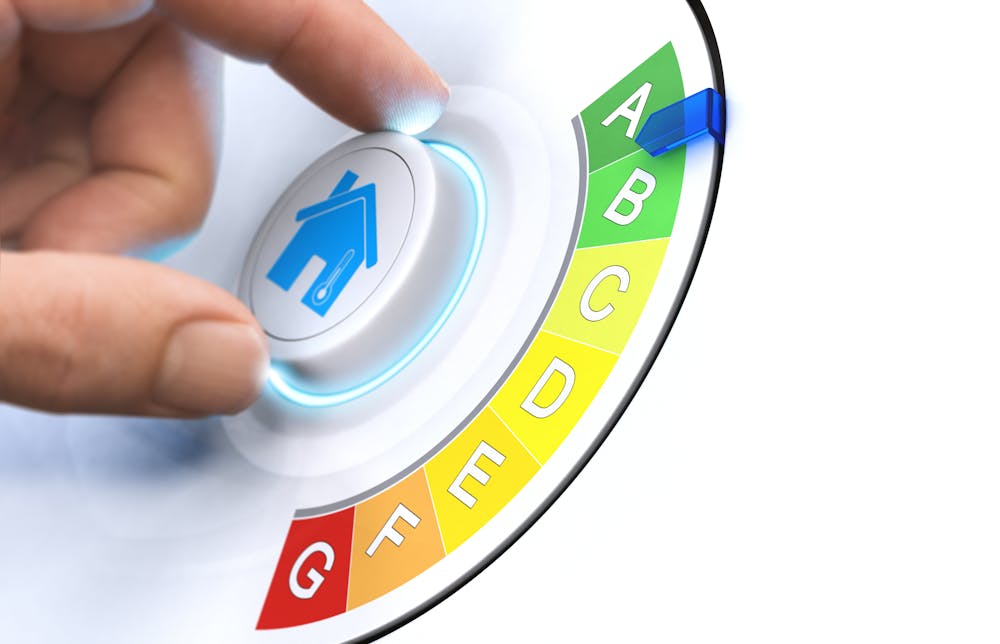 What about Energy Performance Certificates (EPC)?
According to ReallyMoving, an Energy Performance Certificate (EPC) costs between £60 and £120 (inc. VAT).
But you may not even have to get one as part of your sale. EPCs have a 10-year shelf life so if you have one that's dated within the last 10 years, you're already good to go. If not you're required to commission one before an estate agent can market your property.
It's normal for you to pay for the EPC upfront, so don't be surprised if you're asked to do this. We usually purchase EPCs on behalf of our clients and provide them to all the agents we use in the sales process. Most estate agents will also have relationships with an EPC provider and can arrange one on your behalf. But again, you're not obliged to take this offer (though they're usually fairly priced).
Online estate agent fees – are they always cheaper?
Our team never works with online estate agents when selling properties for our customers. And given we choose the best agents based on independent data, this probably tells you all you need to know.
They usually are the cheapest fees-wise. And while they used to charge a one-off fee upfront, many have now moved to the 'no sale, no fee' model (though not all of them, so this is worth checking). But often their lowest prices are reserved for their minimum service packages, which will leave you doing a lot of legwork in the house sale process.
You may also find yourself paying extra for For Sale signs, hosted viewings, and any number of other services that you'd expect as standard from a traditional estate agent.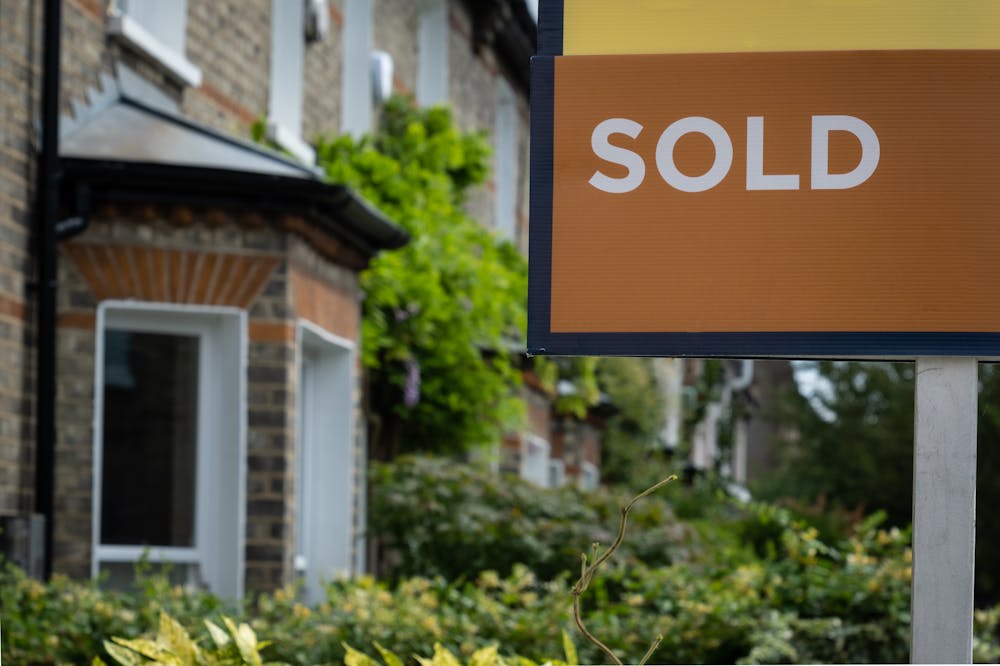 No sale, no fee – and why you should choose it
Estate agents only sell approximately 50% of the houses on their books. That's one the big reasons we recommend our multi-agent approach to selling. But it also means if you choose an upfront fee approach, you're basically tossing a coin on whether that's going to be money well spent or money wasted. Those aren't good odds in our opinion.
Most good estate agents will offer no sale, no fee. And as it happens, that's also what we offer for our services.
Going multi-agent could sell your home faster, for a higher price
Multi-agent vs. sole-agent fees
Multi-agent sales aren't as well known about by the general public, although it's often the go-to method for property developers (we stole the process from the pros).
Going multi-agent essentially means you instruct two or more estate agents to compete with one another on a 'winner takes all' basis – i.e. you only pay the agent that makes the sale.
This is the 'professionals' preferred way to sell property because:
Creating competition between estate agents encourages them to really put in the hard yards. They won't just post the house listing and hope a call comes in. Instead, it pushes them to hit the phones and work their buyer database to get in the right viewings.
It encourages the estate agents to negotiate harder on offers because if they know if they don't there's a chance the other agent will bring in a higher offer or a stronger buyer.
In our experience of managing multi-agent sales for sellers, we've found we usually cut a third off time to sell for our clients and achieve a higher asking price by about 3% (which is £9,000 on a £300k house).
However, traditionally multi-agent selling can be more expensive in terms of fees, because estate agents will usually raise their fees if they're part of a multi-agency contract. That's why many of our customers choose us to deliver multi-agent sales for them. They don't just avoid the hassle, they get all the benefits for a sole-agency fee.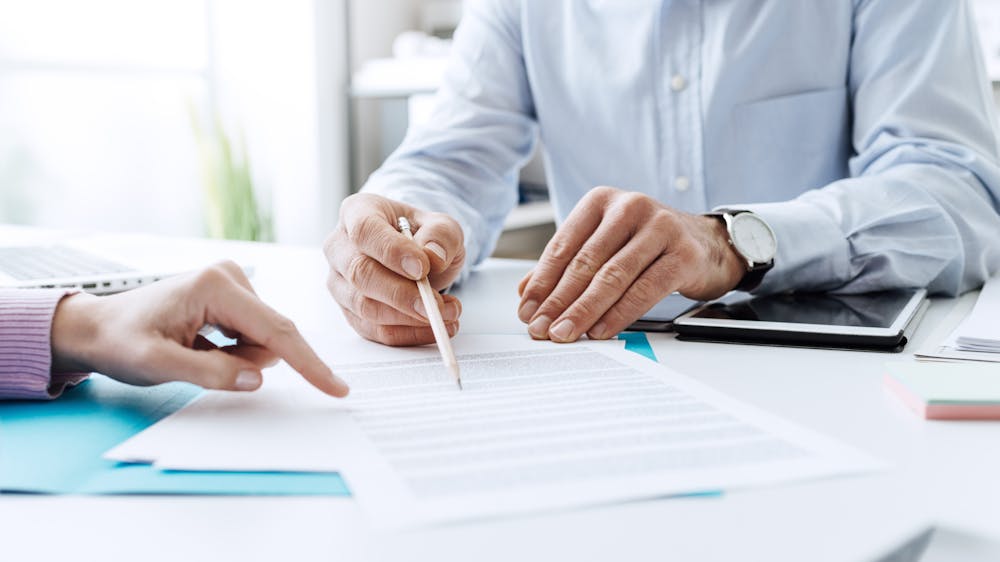 Can you negotiate on estate agent fees?
The very short answer to this is, yes. In fact, you absolutely should negotiate. We negotiate with agents on a daily basis, so we know most agents are willing to negotiate their fee to some extent – and may often quote slightly higher in the expectation that they'll need to.
That being said, do look out for agents who are quick to drop their fees significantly. It either shows they're inexperienced or desperate for business – which is never a good sign. It might also tell you their approach to selling your home and negotiating offers on it – also not a good sign.
Good estate agents should be pitching their fees about right – with the potential for a little wiggle room. You want someone who's able to justify their fee and show exactly why they're worth the money.
We put our customers in the lucky position of not needing to negotiate – we do it all for them. Why not take a look at how our process works for finding the best agents and negotiating the best fees.
Get a better deal with Movewise – a faster, multi-agent home sale with all the hassle handled, at the same price as using a traditional agent.