When your house isn't selling, you feel like you're stuck in a holding pattern. Perhaps you've even missed out on your dream next home as a result. We're going to take a look at the reasons houses don't sell and explain why going multi-agent could be the answer.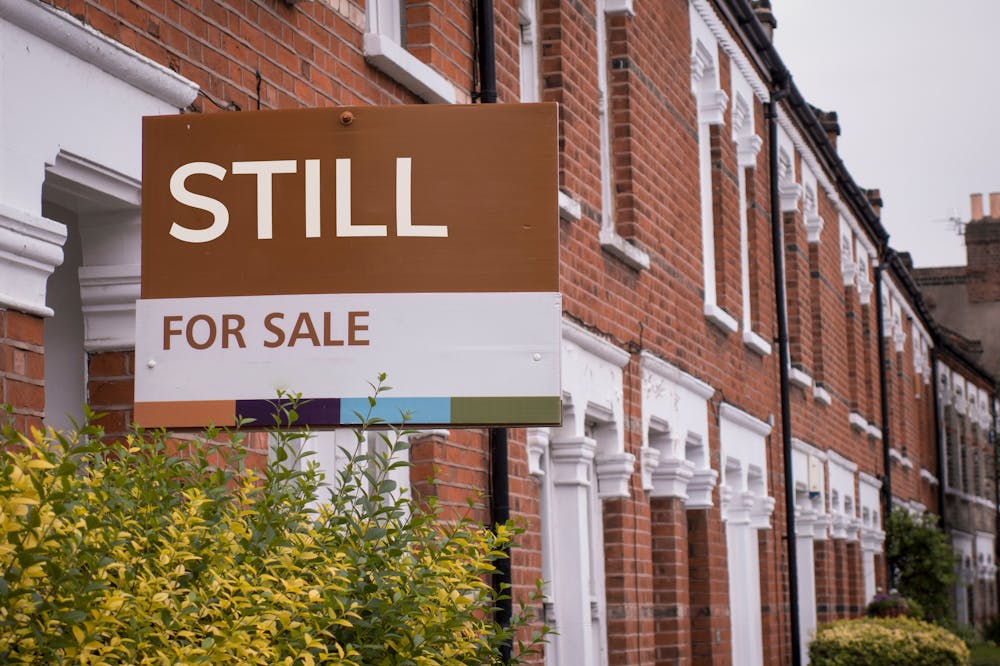 Selling your house is stressful at the best of times, but when the sales process doesn't go to plan, it can be – let's face it – a total nightmare. If you've got to the stage where the viewings have dried up and you've been told to reduce the asking price (possibly multiple times) then you clearly need a new plan of action.
Reality check – how long does it take to sell a house in the UK?
Rightmove's most recent house price index for the first months of 2019 shows that for those first 5 months, the average time to sell was 69 days – so just over 2 months.
Of course, how long your property takes to sell will also depend on a number of other factors:
The price bracket – the most expensive houses on the market are often the ones that take the longest to sell as there are far fewer buyers for those properties.
Where you live – there's a fair amount of regional variation for how long houses take to sell. For example, the average in Scotland is just 44 days, while in London it's 72.
The agent you use – despite what you might think, selling a house isn't all about Rightmove. The agent you choose to sell your house will make a big difference to both the speed of sale and the likelihood of selling.
Reasons houses don't sell
There are lots of reasons why some houses don't sell. And some of those reasons are within your control, so it's well worth being aware of them. Let's take a look…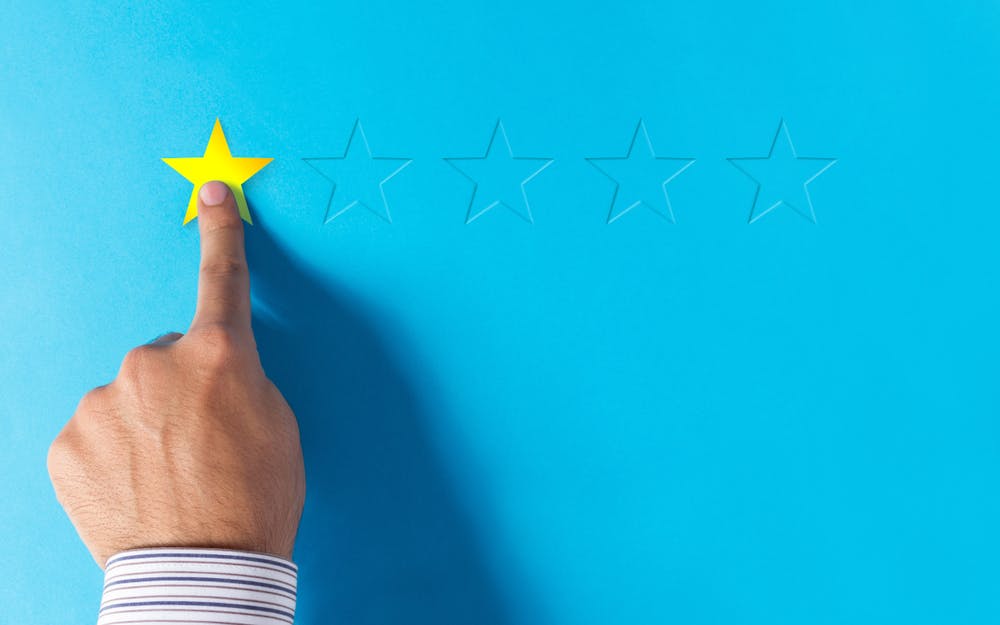 1. Your estate agent's not performing
This is probably the most important reason – and impacts on all the other reasons we've listed below. In fact, poorly performing estate agents are such a key issue that we've written a whole post on how to tell if your estate agent's not performing and what to do about it.
But even the best performing estate agents still only have about 25% market share in your area, which is why we help home sellers manage a multi-agent sales process. This creates competition between the agents, exposes your home to more buyers, and gets you an offer faster. We'll explain this in more detail later.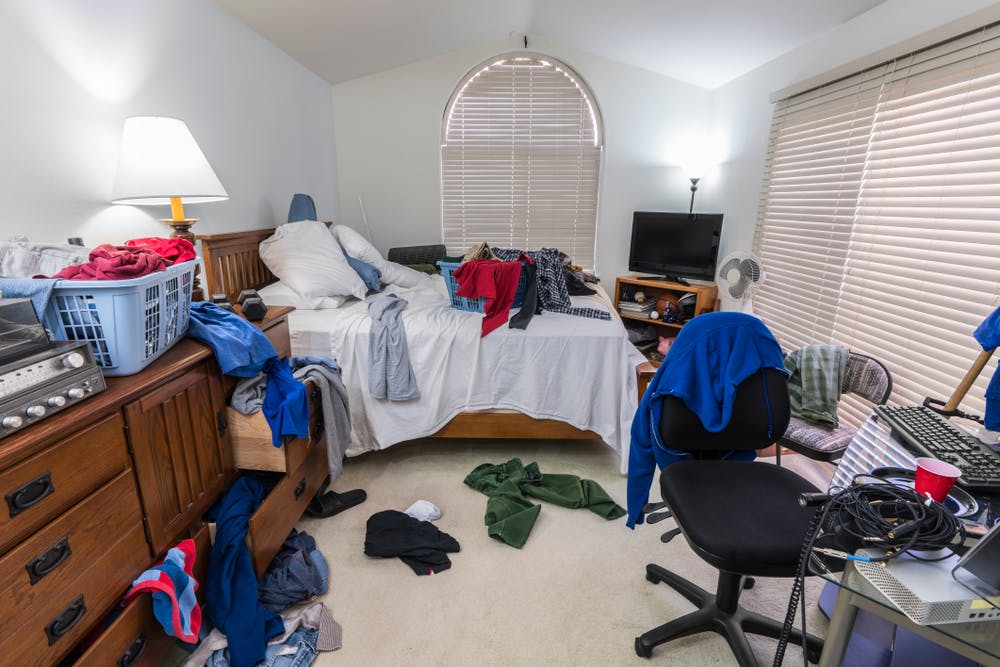 2. Your property isn't properly presented
You should have received advice about presenting your property for sale from your estate agent. But if you didn't – or you didn't follow it! – now's the time to get clued up.
There are a few important things to consider doing:
Declutter
Buyers want to be able to picture themselves in your home. They aren't going to be able to do that if it's jam-packed with your things. Some people take this to extremes – even clearing away kettles and toasters to make their kitchen look bigger. But of course, a balance must be struck here – you've still got to be able to live your life. At the very least, have a proper clearout of anything you no longer use and invest in some storage that makes it easier to hide things away when you have a viewing.
Create kerb appeal
Your house might be immaculate inside, but if the first impression from the street is lacking, you may have lost a potential buyer before they've even walked through the door. Any garden area and external paintwork should be tidied up, for example. It's worth investing a little in minor repairs too if they'll get you the sale at the price you want.
Freshen things up
Speaking of minor repairs, that applies inside too. If you've got the odd bit of loose wallpaper or a child has taken a pen to one of your walls, now's the time to sort it out. Fresh, neutral decor will help buyers picture what they can do with the property. It might not be to your taste, but that's sort of the point. Hopefully you won't be there much longer.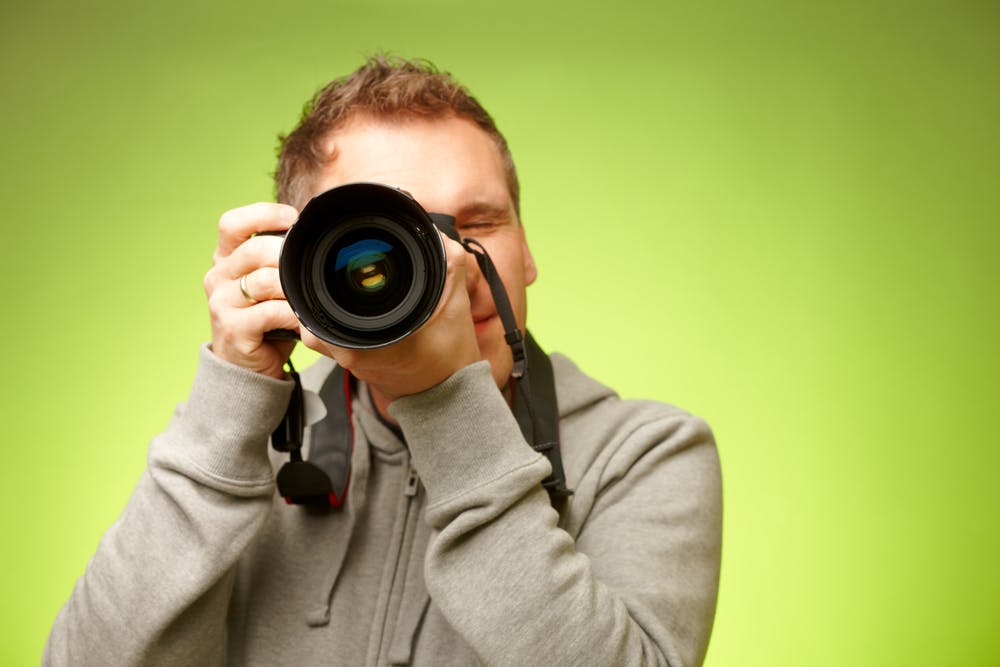 3. The photos don't do the house justice
In the case of selling a house, a picture really does tell a thousand words. Most buyers start their search online. If a property doesn't have good quality photos showing it in the best light or doesn't have enough photos to help them picture it properly then they may well just scroll on by.
A good estate agent should know all this, of course, and should have taken appropriate photos. If you don't think your photos are up to scratch you must speak up. We help clients avoid this potential pitfall by providing photos produced under our direction to the agents we work with.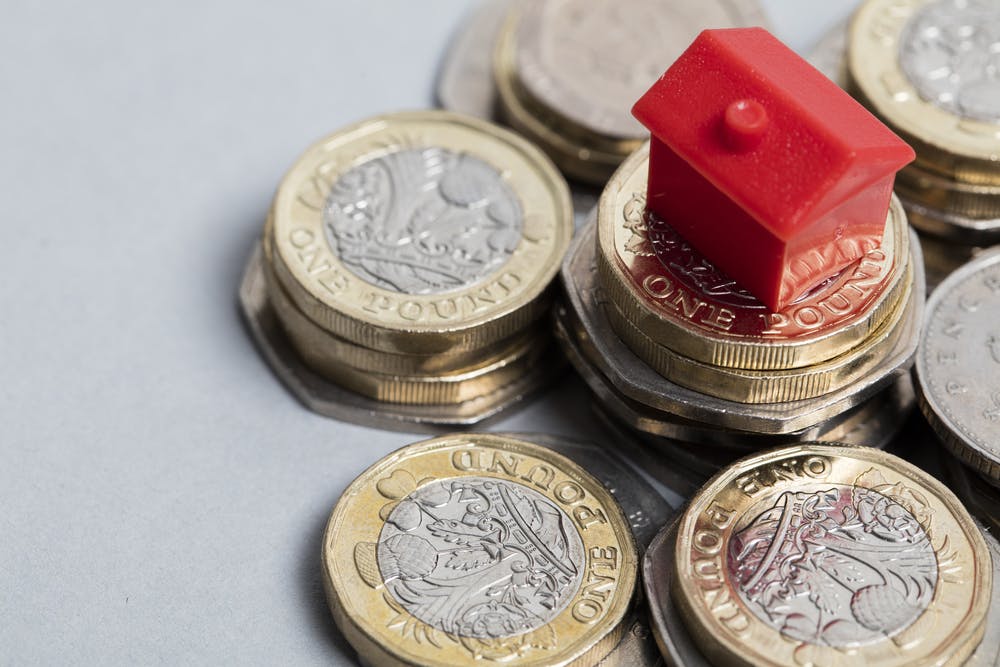 4. Your house was overvalued
We should say from the top that we're not fans of the 'lower the asking price' method of selling houses. We think our process negates the need for it in most cases. However, there are times where an agent has overvalued the property from the get-go (see how it's come back to poorly performing estate agents again?).
Making sure you have the right value for your property is a case of understanding what similar properties are on the market and how they've been priced – after all, those houses are your competition. If they're all priced well below your own, and there's no significant difference between them and yours, your valuation could well be wrong.
Ideally, you should get opinions on value from a number of agents, as well as online research. Or even better, get an independent valuation.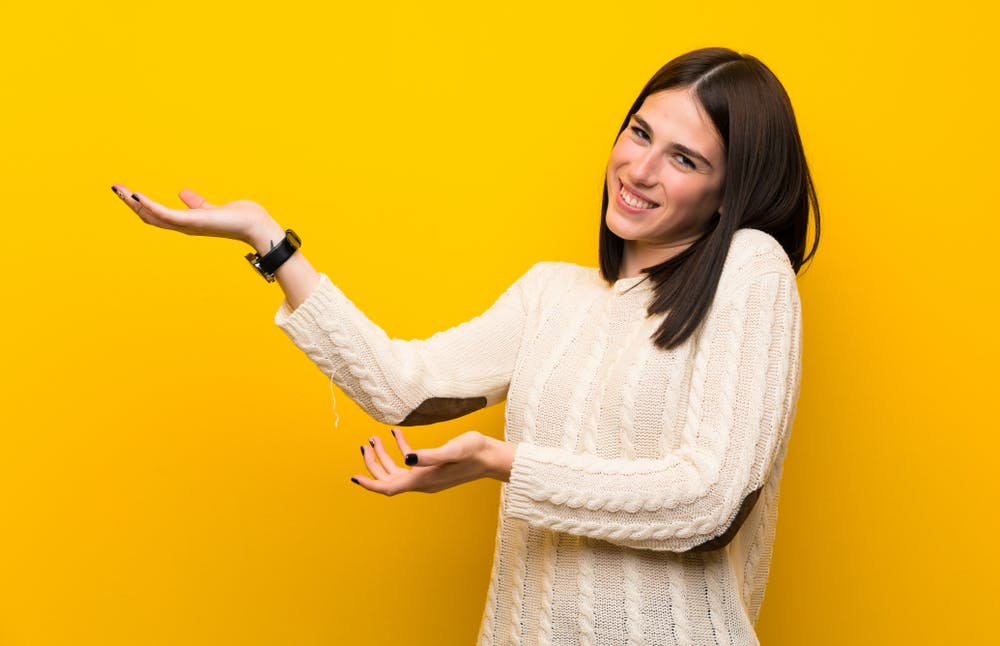 5. Poor viewing etiquette
This is a sensitive subject, but could you be putting buyers off? The viewing experience can be a crucial factor in why a house won't sell. Once potential buyers arrive at your home, it's crucial you don't overwhelm them. A polite greeting and introduction can go down well, but make sure you allow viewers time to explore your home at their own pace – or even by themselves.
Many buyers prefer to walk around an empty house. Again, they want to be able to picture themselves there and have open conversations about what they're thinking, which they can't really do if you're following them around. So it's worth considering making your property available for viewings when you're not in.
And perhaps most importantly, don't put too many restrictions on when people can see your home. Like you, buyers will be trying to fit in viewings around their lives, so if your house isn't available to look at when they're free, they could well decide not to bother at all.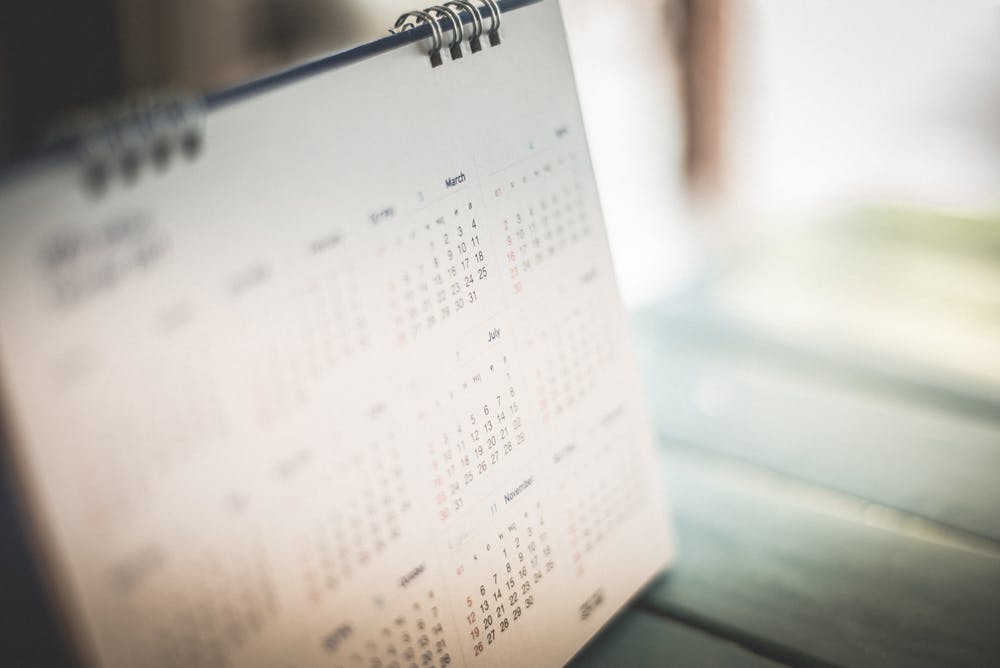 6. Bad timing
A poor property market or the time of year are often used as excuses by bad estate agents. But sometimes they are legitimate reasons. You only have to look at Rightmove's House Price Index to see that time to sell is significantly longer in January than in May (77 days versus 63).
But we are also living in strange political times – something which is also affecting the housing market, as we'll discuss further below.
House not selling in 2019? Is it a sign of the times?
That's a fair question. 2019 hasn't been a good year for house sales in the UK, thanks to the dreaded B-word (whisper it – Brexit). Buyers are worried about the potential for prices to crash – and no one wants to buy a house for it to immediately lose value.
The economic uncertainty caused by Brexit has undoubtedly affected the market. House price growth has slowed and the number of sales has dipped significantly in recent months. Rumours of an interest rate cut before Christmas could also further confuse people who are weighing up whether to move house or remortgage.
All this has left more properties, particularly at the higher end of the market, languishing unsold for months – even years.
Can you buy a new house when you haven't sold yours?
The short answer to this is yes, sometimes, but it's usually not a good idea.
If your house isn't selling and you've found your dream next home, it can be very tempting to look into options which give you the chance to buy fast. Unfortunately these are few and far between.
The only sensible option is to consider renting your house out – with the intention that the rent would be enough to cover the mortgage or that you can afford to juggle two mortgages. Covering two mortgage payments isn't the only issue with this approach though, as most people need the equity released by the sale of their current house as part of the deposit for the next one.
In general, most options you'll find for this situation either offer you a 'quick sale' or a bridging loan. And these are likely to either lose you money on your sale or entail taking on a significant amount of risk. In our opinion, it's not worth it.
Instead, if you're stuck with a house you can't sell we suggest radically changing your whole approach. And we'll explain why and how in the next section.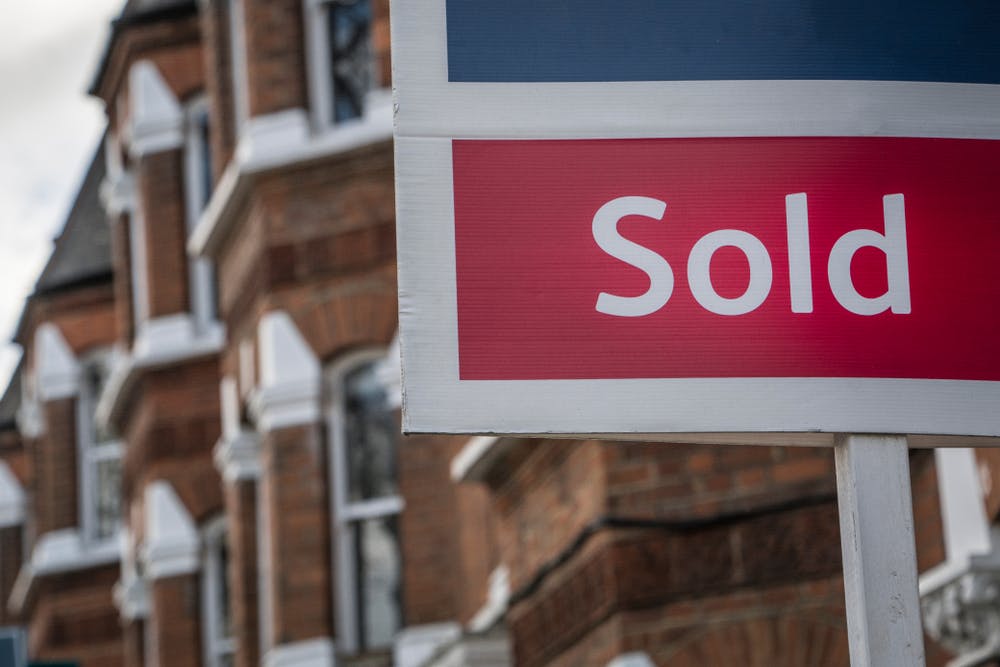 How to sell your house like a pro
Few home sellers are clued into the techniques used by professional developers to sell homes. But if your house isn't selling, now's the time to educate yourself.
Our sales approach is based on what these pros do. And we know it cuts a third off the average time to sell and gets sellers a higher price.
Here's a brief run-through of how it works (although bear in mind that we vary this to suit the individual home and seller):
Choose the best estate agent based on independent data.This doesn't just mean choosing the agent who has the lowest fees, or the one that was recommended to you by a friend. It means finding an estate agent who has a proven track record of selling homes like yours and then interviewing them to make sure you've got the real deal.
Negotiate a good deal on fee and make sure there's no exclusivity clause in the contract.You can negotiate estate agent fees down quite considerably if you have the right know-how. We find that even with our fee added, our customers usually pay less in total than they would have managing the process on their own (we're good negotiators!). In addition, getting rid of that exclusivity clause means you can take advantage of the other tips coming up.
Monitor activity– if viewings and offers aren't at the expected level, immediately take action. This could be to relist or to bring in a second agent straight away – in fact, this is something we often do with relistings from the start.
If you haven't already, bring in a second agent rather than reduce the price, after 4-6 weeks. We can't say this enough – reducing the price of your house shouldn't be the first approach to getting it sold. Bringing in a second agent exposes you to a whole new set of buyers (it's not just about Rightmove, remember). This keeps the energy and momentum up, and also creates competition between the agents to bring in more prospective buyers.
And once you have that precious offer, don't forget:
You need to push for completion. This means chasing local searches, keeping on top of your solicitors, and making sure all questions are being answered as fast as possible.
Never assume that under offer means job done. You've got to keep pushing things through, right to the very end.
So if your house isn't selling, go multi-agent
As you can see, that methodology relies on the idea that you bring other estate agents into the process to help keep up momentum. In other words, you go multi-agent.
Using multiple agents is actually just common sense. It creates competition between agents, which pushes them to find more prospective buyers and set up more viewings. Ultimately, selling houses is a numbers game, so the more viewings you have, the more chances you have of an offer. And if you get multiple offers, your chances of a good price go up too.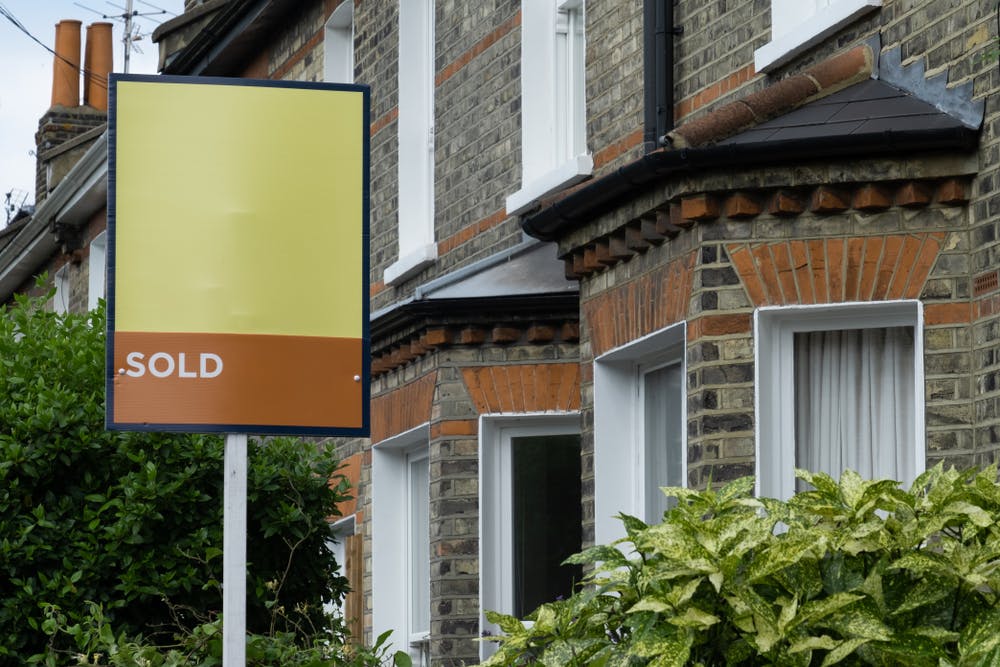 Hand over the stress and hassle – for no extra cost
Of course the other thing professional developers do is hire a sales agent to manage this multi-agent approach. They do that because it would be a massive hassle to manage it all otherwise – as our founder Tom found out when he sold his own house this way.
Tom set up Movewise after his own experience, with the aim of making the multi-agent process super simple for sellers like you. You only have to deal with us (which is a nice experience, we promise) – we do all the hard work and all the chasing. And all for no more cost to you than a traditional estate agent. It's a no brainer.