The fortnight in five seconds
Movewise partners with National Residential Landlords Association
Price increases slow as stock levels continue to rise
Market view: downvaluations begin to hit sales
Movewise news: helping charities maximise income from legacies
Movewise partners with National Residential Landlords Association
Last week, we launched our biggest collaboration yet: Movewise is now the official sales partner of the National Residential Landlords Association (NRLA), which represents 95,000 landlords who between them own more than half a million rental properties. At a time when the private rented sector is facing pressure, especially for smaller landlords, we are facilitating direct landlord-to-landlord sales, encouraging property to remain within the rental pool. This will benefit all parties in the sector: sellers, buyers and tenants. 
These direct sales form part of our three-pronged selling approach, which encompasses direct marketing to investors, multi-agent sales and auction. If you are interested in selling or buying rental property, you can register your interest via our NRLA partner page. You don't have to be an NRLA member, although members do benefit from reduced rates.
Price increases slow as stock levels continue to rise
Our previous newsletter suggested that stock levels may have bottomed out, and that trend has been confirmed, with the number of properties on the market rising by another 1.8% over the past fortnight, to 247,469. And while house prices are still rising, they have slowed down considerably: the latest Nationwide index calculates the rise in April as just 0.3%, compared with 1.1% in March. This is the slowest rate of increase since September. Could this month see the first drop in house prices after nine straight months of growth?
Market view: downvaluations begin to hit sales
Our head of property, Kirsty, also reports signs of a slowdown: "We are seeing some lenders downvalue agreed property sales. We are also noticing buyers using this as grounds for justifying a lower offer made on a property at the outset. The challenge agents are having is justifying agreed offers when lenders are looking for sold comparables. SSTC properties are taking considerable time to exchange and complete, resulting in Land Registry data required to provide to the lenders lagging behind by some considerable time.  There are still a high number of sales being agreed, but unless the property is competitive in price the offers coming in are not necessarily over the asking price as they were in many cases previously."
Movewise news
Movewise attends the ILM Annual Conference
After a great evening mixing with the brightest and best of the probate industry at the UK Probate Research Awards last week, this Friday we're off to the annual conference of our partners at the Institute of Legacy Management. The ILM represents more than 600 legacy professionals working at charities across the country. With gifts of property in wills being an important source of income for charities, we share our property experience to ensure that they can get the maximum value from sales, meaning more money goes to good causes.
Meet the team
This week, it's the turn of property team member Issy to answer our 10 questions: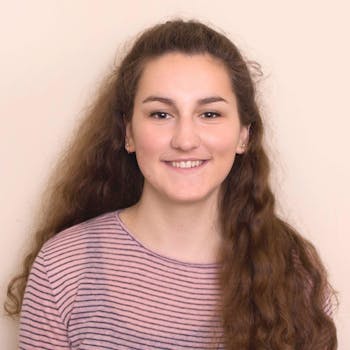 Ten questions with Issy
Name? Issy Heath.
Role at Movewise? Property Team Assistant.
Can you describe your job in three words? Collaboration, teamwork, multitasking.
What was your first job? Lifeguard.
What would be your dream home? A house by a lake.
Where is your favourite place to be? The Lake District.
What's the best piece of advice someone has given you? Do what you can't.
Who would be your ideal dinner party guest (living or dead)? Meryl Streep.
What are your three Desert Island Discs? 
Abba – Dancing Queen
Fleetwood Mac – Landslide
The Beatles – Black Bird
Do you have any hidden talents? I can play the French horn.
If there's a topic you'd like to see covered to covered in a future newsletter or in one of our web articles, please drop me a line at robk@movewise.co.uk. Or if you want advice from our property experts, get in touch.
Have a great week!
Rob and the Movewise Team