What you need to know in 5 seconds:
Listings are up +30% week-on-week off the lows.
Still -74% down from February. Agents awaiting announcement for indications on when they can host viewings.
Buyer enquiries are rising.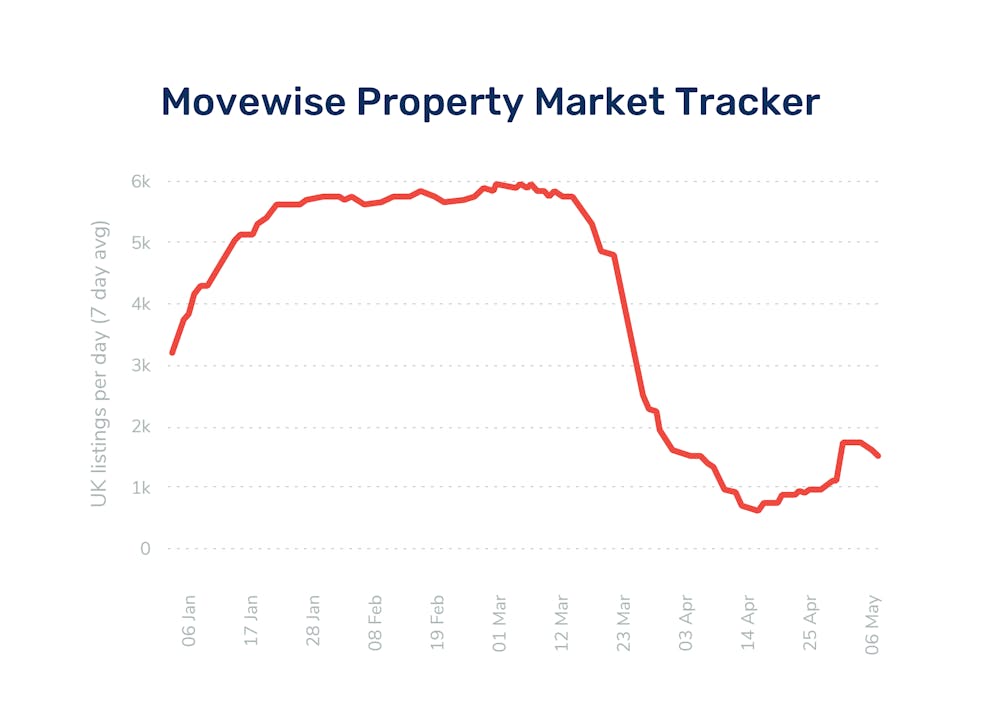 Buyers: Agents are seeing increases of website hits on advertised properties and rising telephone enquiries. They continue to build lists of buyers they hope to get into see properties as soon as restrictions are lifted. Volume of investment buyers is rising and interest in properties with remote working in mind is a new enquiry.
Sellers: With a shortage of property coming onto the market prices are holding.
Viewings: Empty properties are, at the agent's discretion, still being shown and agents are hopeful that they will shortly be allowed to show inhabited properties subject to government guidelines. Virtual viewings are still proving a popular tool in decision making for applicants as to whether they will look to view a property once they are able.
Sales progression: We are working hard with conveyancers on getting properties under offer to the point of exchange such that we are 'first in the queue' to exchange and complete once restrictions allow. Empty properties are still, in many cases, exchanging and completing.
Movewise Donation:
We donated £150 to the St John's Ambulance this week as a thank you to those who participated in our homesellers survey.