The fortnight in five seconds
Solicitors busy as buyers and sellers hurry to complete
New listings falling
Movewise presents at LegalEx exhibition
House prices reach a new high – and is the north-south divide closing?
Solicitors busy as buyers and sellers hurry to complete
Over the past fortnight we have noticed, perhaps in anticipation of interest rate rises, a high number of sales being agreed and people wanting to get as much of the conveyancing process under their belt before completing a purchase early next year. In many cases, buyers and sellers are trying to exchange prior to Christmas so we are seeing a continued pressure on solicitors. 
New listings falling
We have also noticed that listings have dropped off – a trend that is borne out by our market-watch statistics. As the chart at the top of this email shows, over the past two months the average number of new listings has dropped from around 4,500 to 3,600 per day, a fall of 20%. At this time of year, many sellers decide to wait and list in January rather than before Christmas. Is this a wise move? Find out in our article examining the best times of year to sell property.
Movewise presents at LegalEx exhibition
On 10-11 November, we attended LegalEx, the UK's leading exhibition for the legal industry, to promote our probate property services. Movewise doesn't only offer a great sales service to individual homeowners: we can also greatly simplify property transactions for solicitors who handle lots of properties as part of probate estates. As well as meeting members of the legal profession, our CEO, Tom Scarborough, gave a presentation on streamlining probate property which can be viewed on our website.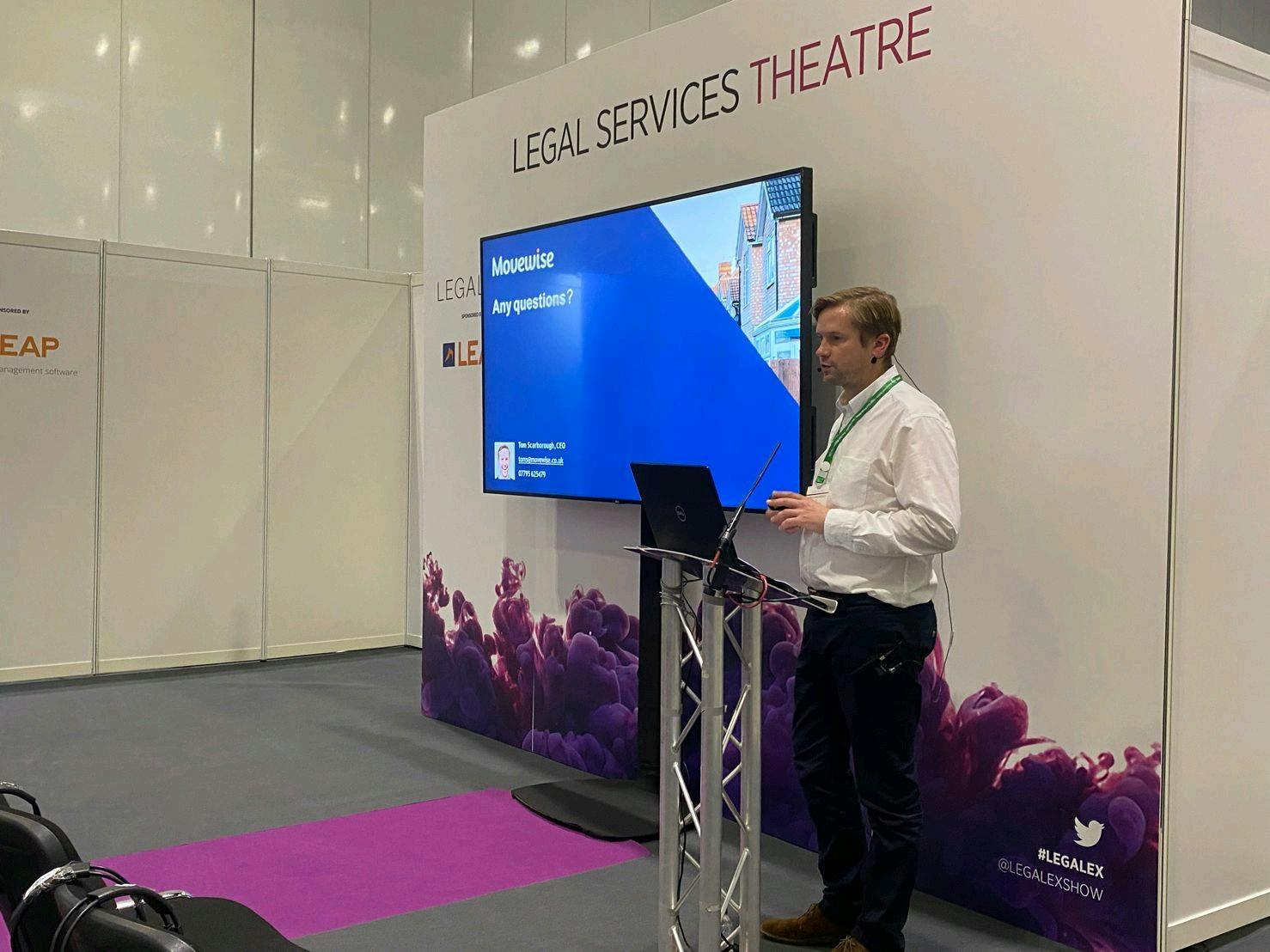 House prices reach another new high – and is the north-south divide closing?
In the last newsletter we mentioned that the Nationwide house price index showed the average home in the UK costs £250,000. Since then, the official government house price index from the Office for National Statistics has been updated, showing a huge 11.8% increase in the year to September, to £270,000.
However, perhaps more interesting than the headline increase was the regional breakdown of prices, which showed that the traditionally cheaper north and Midlands catching up with London and the south. The northwest of England saw prices rise fastest, at 16.8% year-on-year, with Wales (15.4%), the East Midlands (14.7%) and northeast England (13.3%) not far behind. By contrast, prices in London rose just 2.8%.
This has led some experts to predict the demise of the north-south divide. Jonathan Rolande, of the National Association of Property Buyers, said the changing buying patterns caused by the pandemic has turned the "price divide on its head".
Further evidence of the boom in demand in the northwest came from Manchester last week, when a rental listing for a windowless converted bin store in Manchester, priced at £600 per month, raised eyebrows on social media.
As always, if there's a topic you'd like me to cover, either in the newsletter or in one of our web articles, please get in touch at robk@movewise.co.uk.
Have a great week.
The Movewise Team
P.S. On 9 December we will be hosting a live webinar aimed at the probate industry entitled Tackling unsold property to unlock legacies. This will cover topics including
When to take a property off the market and relist
How to target a different audience of buyers
How to sell problematic properties, such as retirement homes
How to maximise the proceeds from the sale.