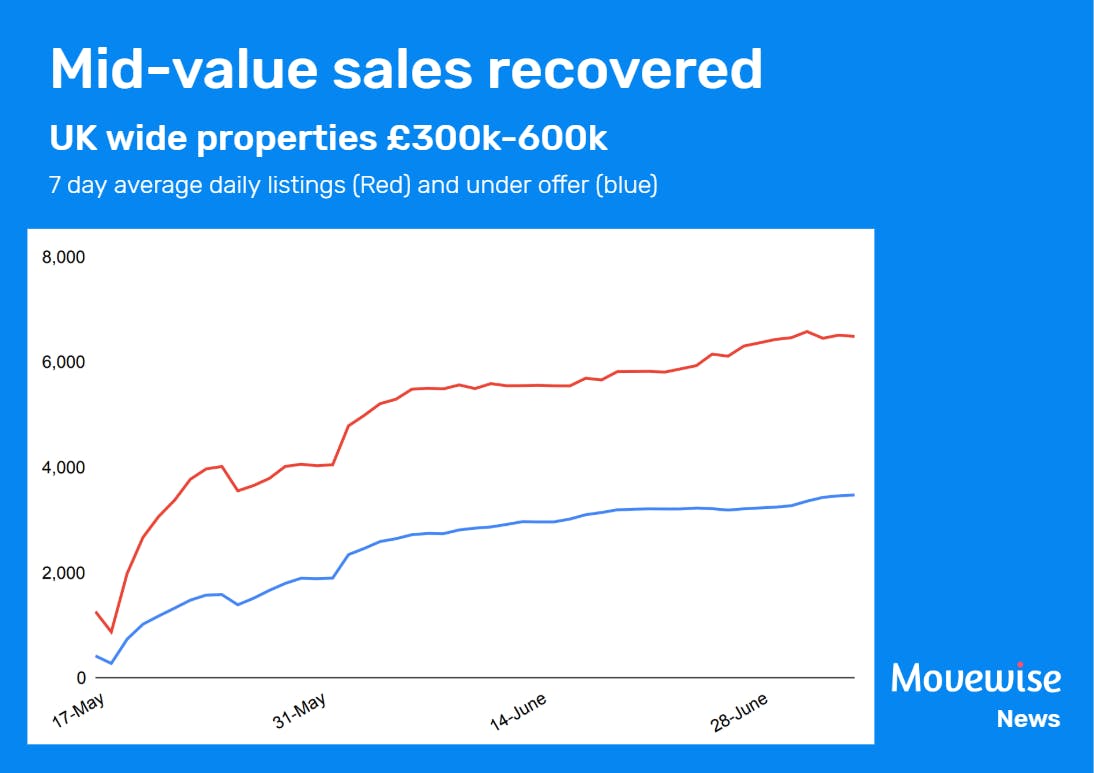 Limited new buyers for prime property are entering the market
Most activity is from existing applicant lists so prime sellers must relist if not getting a lot of activity
First time buyers are driving the market - be careful of stamp duty implications around £500k price mark
Sales in Wales slower due to 72hr vacancy rule before viewings
If you are marketing a prime property and viewings have slowed down you must relist rather than wait, in order to generate more applicants.  Call us on 0203 409 4350 for help on this.
Prime property - buyers slowing down
Many agents in prime central London are seeing lots of activity online but it's not resulting in viewings. Partly due to international buyers not being able to physically view.
The majority of interest and offers for prime property is being generated from buyers already registered on agents books. These buyers, in the majority, have been registered since earlier in the year and are now desperate to find their perfect home. This is why you need an agent working for you who knows their buyers well.
Similarly if your viewings have slowed down it is crucial that you broaden the net and relist with other agents. Movewise does a lot of relisting work so call us for guidance on how to do this and with whom.
First time buyers driving the market
FTBs are the major source of buying activity. For vendors this means be careful of your pricing. FTBs have different stamp duty thresholds to everyone else as shown on HMRC's pages here.
If an FTB buys a property for £499,999 they pay £10,000 stamp duty. If they pay £500,001 they pay £15,000 stamp duty.
What this means is if you're listed at ~£520k you are likely to get bids limited at £500k by FTBs who don't want to pay an extra £5k in stamp duty. So bear this in mind when in negotiations.
Wales slower due to 72hr vacancy rule
Agents in Wales are finding it very difficult to conduct viewings as the property has to have been empty for at least 72 hours for viewings to go ahead. They are seeing a steady level of enquiries but as physical viewings remain difficult the numbers of sales being agreed are far lower than that of agents in England.
Have a great weekend all.
The Movewise Team