The fortnight in five seconds
Interest rates rise again as inflation continues to bite
Spring Statement out tomorrow
Asking prices break £350,000 barrier
Market view: high demand continues
Catch up on our auction webinar
Interest rates rise again as inflation continues to bite
The Bank of England raised its base interest rate once again last Thursday, taking it back to the 0.75% level we last saw before the pandemic. It's likely that this increase – the third in three months – will be followed my more rises before long, as inflation remains way above the Bank's 2% target; some analysts predict it could reach 10% in April. Financial markets are forecasting the Bank rate to reach 2% or more by the end of the year, making mortgages less affordable.
Spring Statement out tomorrow
Pressure will be on the Chancellor, Rishi Sunak, to address the cost of living crisis in his Spring Statement tomorrow. It's not thought there will be any announcements directly affecting the housing market – although buy-to-let landlords may be watching closely after a reference to the stamp duty surcharge on second homes being raised from 3% to 4% was mistakenly left in the autumn Budget report.
Asking prices break £350,000 barrier
In the last newsletter we were wondering whether the market could be starting to cool down. Not a bit of it. Like everything else at the moment, houses just keep on getting more expensive. The latest Rightmove data puts average asking prices at £354,564 – the first time they have exceeded £350k. Price tags of homes with four or more bedrooms increased by more than £23,000 (3.8%) in a single month. Rightmove's Director of Property Data, Tim Bannister, said: "The imbalance between high buyer demand compared to low available property supply is the greatest that we have ever seen for the start of a spring market." Rightmove reports more than twice as many buyers as sellers active in the market, leading to more than 1 in 5 new listings having an offer accepted with one week.
Market view: high demand continues... for now
Our property team are seeing the same pattern reported by Rightmove. "A lack of properties coming onto the market is continuing to exaggerate the imbalance between supply and demand," says head of property Kirsty Burnham. "Properties that are remaining on the market for 6+ weeks without offers tend to either have a specific reason as to why they are challenging to sell or they are listed at the wrong asking price. Despite current demand, properties falling in this category may well need to look at a price reduction. The properties achieving the best value for sellers are tending to be those that are competitively priced and often being marketed at 'offer in excess of'.
"There is a good window of opportunity now for those sellers keen to go onto the market to attract a good price before we potentially see interest rates affect the number of buyers. Buyers are also starting to see reduced options on lending due to the impact of interest rate rises in combination with the rise in the cost of living."
Movewise news
Catch up on our auctions webinar
Last week, Kirsty and I will presented a live webinar discussing the pros and cons of selling property at auction. If you missed it, you can watch the recording and read our guide to selling at auction here.
Meet the team – and join the team
This week, it's Kirsty's turn to tell us a bit more about herself: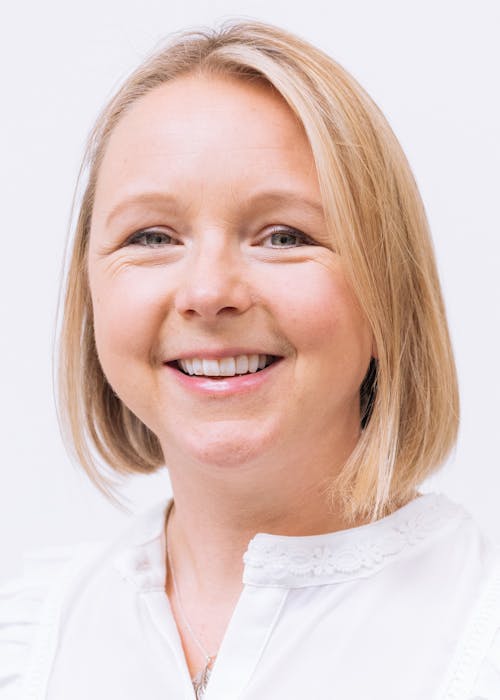 Ten questions with Kirsty
Name? Kirsty Burnham
Role at Movewise? Head of property
Can you describe your job in three words? Challenging, rewarding, collaborative
What was your first job? Working in hospitality
What would be your dream home? A cosy house by the sea
Where is your favourite place to be? Skiing with my family – something we all love
What's the best piece of advice someone has given you? Engaging the hearts, minds and hands of talent is the most sustainable source of competitive advantage
Who would be your ideal dinner party guest (living or dead)? David Attenborough
What are your three Desert Island Discs? I'll take three artists – Elton John, Dire Straits and Tom Petty
Do you have any hidden talents? When time allows I sing in a choir and once a year take part in a musical production. Not necessarily a hidden talent but definitely something that takes me well outside my comfort zone!
As always, if there's a topic you'd like to see covered to covered in a future newsletter or in one of our web articles, please drop me a line at robk@movewise.co.uk. Or if you want advice from our property experts, get in touch.
Have a great week!
Rob and the Movewise Team