The fortnight in five seconds
Demand still outstrips supply, but stock levels creep up
Britain's "best places to live" revealed
Landlords: be prepared for new alarm rules
Market view: does it pay to list with a smaller agent?
Movewise news: 10 questions with our CEO
Demand still outstrips supply, but stock levels creep up
The story of the housing market in recent months has been one of high demand and limited stock, pushing prices up and piling pressure on short-staffed solicitors. Our data analysis shows that the number of properties on the market dropped by almost 60% from a high of 525,000 in October 2020 – when sales had been hampered by the pandemic – to a low of less than 220,000 around Christmas 2021. However, since then, stock levels have been recovering slowly, and now stand 11% higher, at 243,000. Clearly there is still a long way to go, but the trend is also backed up by the latest RICS UK Residential Market Survey, which showed the first net increase in supply for 12 months.
Britain's "best places to live" revealed
Last week saw the publication of the Sunday Times Best Places to Live list, which is now in its 10th year. Over the past decade, the things we look for in a home have changed, as the guide's editor, Helen Davies, points out: "When we launched the inaugural list, it was all about schools and smart supermarkets. London's gravitational pull was strong, the WFH revolution had not yet reached our doorstep and high streets were stacked with chains. These days there's more mention of festivals, bookshops, markets, living car-free, wild swimming spots and energetic communities who'll stop at nothing to improve where they live."
In keeping with the trend for the north-south price divide to narrow, this year's winner is Ilkley in West Yorkshire. It will be interesting to see how the Sunday Times acclaim will affect the town's house prices (average £428,000 at time of writing), but some residents might not be overjoyed. The ST comments section has more than a few laments for previous winners that have been "ruined" by the exposure, such as Stroud ("people moving in, mainly from London") and Stamford ("full of Airbnbs").
Landlords: be prepared for new alarm rules
Owners of rented properties have been warned to get ready for stricter rules over smoke and carbon monoxide alarms, which were announced late last year and could come into force by autumn. The property agents association Propertymark has advised letting agents and landlords of the key changes, which cover installation of carbon monoxide alarms in rooms with heating appliances, and also make smoke alarms mandatory in social rented housing.
Market view: does it pay to list with a smaller agent?
Bigger doesn't necessarily mean better, according to our property advisor Adam. He says: "I've been looking into the benefits of using larger rather than smaller agents in a strong market. There are some great arguments for going for the little guy at the moment. With most agents having a large pool of buyers at the moment, bigger agents may not full exhaust their list if they have already received offers they know will be accepted. Smaller agents, with fewer properties to look after, may be more inclined to work their way through all potential buyers looking for the best offer, as opposed to just the first one a vendor will accept."
Movewise news
Meet the team
This week, it's the turn of our founder and CEO, Tom, to answer our 10 questions: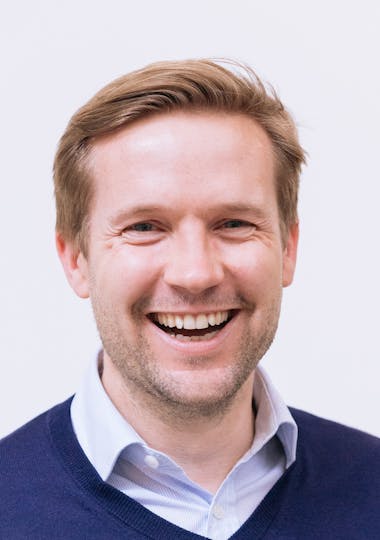 Ten questions with Tom
Name? Tom Scarborough.
Role at Movewise? CEO.
Can you describe your job in three words? Adventurous, juggling, challenging.
What was your first job? Jetski hire at St Aubins, Jersey.
What would be your dream home? English countryside: green, peaceful and lots of space to walk.
Where is your favourite place to be? Menorca. I have holidayed there for over 30 years and it's where I instantly relax.
What's the best piece of advice someone has given you? Better lucky than smart, and the harder you work the luckier you get.
Who would be your ideal dinner party guest (living or dead)? Michael McIntyre and a few bottles of wine would be an amusing combination..
What are your three Desert Island Discs? 
Hotel Costes by Stéphane Pompougnac
Graceland by Paul Simon
Saltwater by Chicane
In that order on holiday on the beach (or a desert island!) Many happy memories with each.
Do you have any hidden talents? I wish!
If there's a topic you'd like to see covered to covered in a future newsletter or in one of our web articles, please drop me a line at robk@movewise.co.uk. Or if you want advice from our property experts, get in touch.
Have a great week!
Rob and the Movewise Team