The fortnight in five seconds
Lack of property for sale
Pressure continues to build on solicitors
Signs of wariness from lenders
Unclear charges causing issues with new-build sales
Lack of property for sale
Our head of property, Kirsty, reports: "Over the last two weeks we have seen such a lack of property for sale that vendors are unwilling to break chains to secure their own sale. There's generally a lack of concern over selling a property: it is finding one to buy that has become the challenge!"
Our data show that stock has decreased by about 20,000 properties, or 8%, since the beginning of November (see chart above).
Pressure continues to build on solicitors
With a little over two weeks until Christmas, our property team are reporting that the rush to get properties exchanged before the big day is creating further pressure on solicitors who already have a backlog of work. Dealing with solicitors can be a challenge at any time, which is where Movewise's managed sales process comes into its own, as we do the chasing for you!
Signs of wariness from lenders
Amid fresh economic concern over the latest Covid variant, we are seeing indications that banks are becoming more reluctant to lend. One of our sales saw a down-valuation by the lender last week; fortunately the buyer was willing to increase their deposit to keep their offer at the same level. Another property (an HMO in south London with a 9% yield) had an offer fall through due to lack of lending. 
Unclear charges causing issues with new-build sales
Our team have been finding that lots of new-build properties are having issues during the sales process due to estate rent charges (service charges which are applied to cover maintenance costs of, for example, play areas or private roads on housing estates that are not adopted by local authorities). In some instances the wording in the transfer document is very ambiguous and gives no maximum as to what could be charged, so buyers are understandably cautious.
Movewise news
As part of a new look for our newsletter, as well as the latest market news we will be sharing the latest updates from the Movewise team. This week we welcome a new member and invite you to our latest webinar.
Movewise presents webinar to charity sector on legacy properties
As well as offering an unrivalled sales service to individual homeowners, Movewise has developed a comprehensive service aimed at streamlining probate property sales. For charities, properties bequeathed in people's wills are a valuable source of income, but dealing with them can be an administrative headache – and if they are unsold, that means a great deal of valuable income remains locked up.
This morning we presented a webinar to members of the Institute of Legacy Management, an organisation for professionals who handle bequests to charities, sharing advice on getting these unsold properties moving.
This Thursday, 9 December, we will be hosting another session aimed at the wider probate industry, sharing the same advice on relaunching problem properties. Even if you are not involved in the probate industry, you can find valuable advice on selling problem properties in the articles section of our website.
Welcome to our new business development director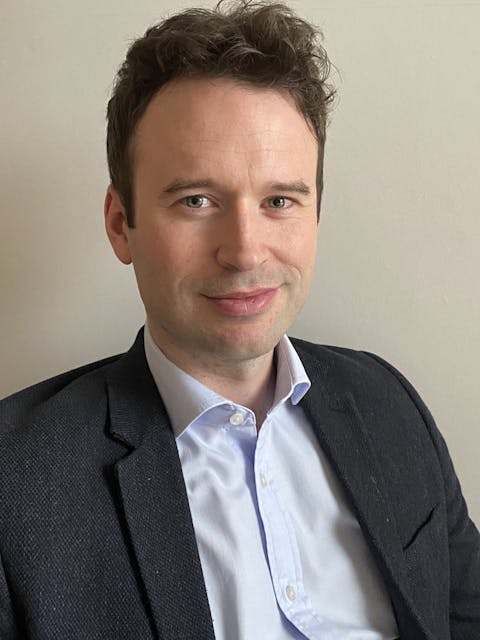 Movewise continues to grow and we are delighted to welcome James Donohue to the team, James came to Movewise having seen first hand the difficulties of selling property, such as poor service, delays and high fees.
In his new role, James hopes to build strong, meaningful relationships with larger clients who have to deal with multiple property sales, bringing the Movewise magic on a larger scale and making a positive change to the industry.
Outside work James is a sport lover (mostly football and running) and a family man with a young daughter.
If you'd like to talk to James about partnerships with Movewise, email jamesd@movewise.co.uk.
As always, if there's a topic you'd like me to cover, either in the newsletter or in one of our web articles, please get in touch at robk@movewise.co.uk.
Have a great week.
The Movewise Team