The fortnight in five seconds
Price rises outpace UK minimum wage
Register for our EPC webinar
Market view: starting to run out of steam?
Movewise news: spring socialising, and 10 questions with Kitty 
House price rises outpace the UK minimum wage   
Another week, another story about the blistering pace of the housing market since the start of the pandemic. The latest figures from the Halifax caught our eye, revealing that the average price of houses in the UK has risen by £47,568 over the past two years. At nearly £24,000 a year, that means a typical home has been earning more than someone on the national living wage of £9.50 an hour: at 40 hours a week they would make just £19,760 per year. Those earning the UK average salary (£38,131, according to the ONS) may be dismayed – or comforted, depending on their point of view – to learn that their property is likely to have earned almost two-thirds as much as they have, just by sitting there. How long can it last?
Register for our energy efficiency webinar, hosted by the NRLA
As you will have seen in our last newsletter, Movewise is now the official sales partner of the National Residential Landlords Association. On 8 June, we will be presenting a webinar on How to stay ahead of the EPC rules for rented property. New regulations mean that many landlords will need to invest in upgrading their properties to make them more energy efficient. In this session, our experts will explain the new rules, what steps can be taken to comply with them, and how the changes could open up new investment opportunities.
The event is open to NRLA members, but you can also sign up free of charge as a guest – the advice will be useful to anyone interested in making their property more energy efficient, which is a topic at the forefront of many people's minds. Register for the webinar here.
Market view: starting to run out of steam?
Commentators have been calling the rampant rise of house prices "unsustainable" for a while now, and eventually they must be proved right. Is that happening yet? Possibly. "We are hearing lots of agents noticing a slight slowing of the market," says our head of property, Kirsty. "Properties are taking a little longer to go under offer than they were earlier in the year, so buyers are feeling less pressure and are making more considered offers. Affordability is very much on buyers' minds, particularly when it comes to properties that require work."
The Sunday Times this week posed the question of whether a crash might be on the cards. Opinion among its readers is pretty evenly divided: at the time of writing, 53% think the market will flatline over the next 1-2 years, 24% think prices will rise and only 23% think they will fall.
Movewise news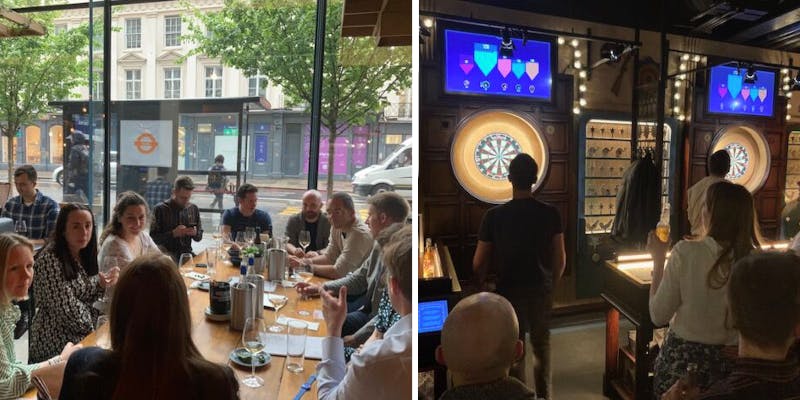 Movewise spring social
Our growing team is spread across the UK (and beyond), and while we are all well used to remote working there is sometimes no substitute for a get-together "IRL". So for this month's company-wide review meeting, we swapped Google Meet for a London wine bar, followed by a bit of competitive darts action atFlight Club. A great event ably organised by our property advisor and part-time social secretary Kitty. Which brings us to...
Meet the team
This week it's Kitty's turn to answer our 10 questions: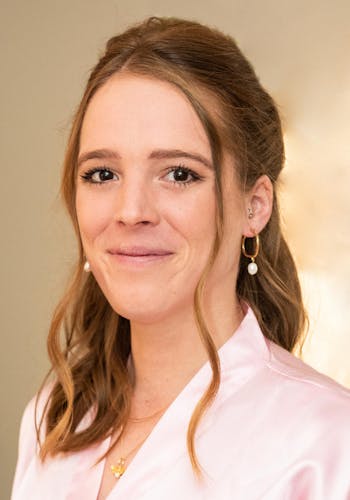 Ten questions with Kitty
Name? Kitty Cavendish.
Role at Movewise? Property Advisor
Can you describe your job in three words? Interesting, different, busy!
What was your first job? Working in a local pub.
What would be your dream home? A lighthouse, a penthouse flat, or a castle [not too fussy then?]
Where is your favourite place to be? Home, or on a fun walk.
What's the best piece of advice someone has given you? "Wear green clothes. They suit you."
Who would be your ideal dinner party guest (living or dead)? Henry VIII – I think he would have been quite funny.
What are your three Desert Island Discs? 
Abba – Mamma Mia
The Proclaimers – (I'm Gonna Be) 500 Miles
Mungo Jerry – In the Summertime
Do you have any hidden talents? I make a mean ramen.
If there's a topic you'd like to see covered to covered in a future newsletter or in one of our web articles, please drop me a line at robk@movewise.co.uk. Or if you want advice from our property experts, get in touch.
Have a great week!
Rob and the Movewise Team